What kind of videos I can create for you?
Logo animation
Send me your logo and let me create an awesome animation. Let me know what style you prefer, corporate, modern digital, historical, for kids, cinematic, or any other style.
BUSINESS PRESENTATION VIDEO
Present your company in short video. Send me your story, your photos/videos, logo and let me create modern business video presentation. Put it on your website just like I added my showreel above on this page.
Video Explainer
The video which explains how your product, service, or software/app works. Catchy animated graphics and text followed by the voiceover and music converts much better than just static visuals and show way more information to the audience.
"Responsive" Video For Social Media
All mentioned kinds of videos can be shared on social media. Here is the most important format of the videos. It's not the same for Facebook or Instagram feed and for the story.
Animated infographic
Animated graphs, charts and other visual elements make your complex information and number palatable. This is usually the part of video explainers but it also can be stand alone video.
Video Production For Tv or Internet video Streaming
Intro, outro, lowerthirds, transitions, announcements and jingles for the segments on TV shows, conferences, podcasts, etc. Complete static/animated assets for live broadcasting.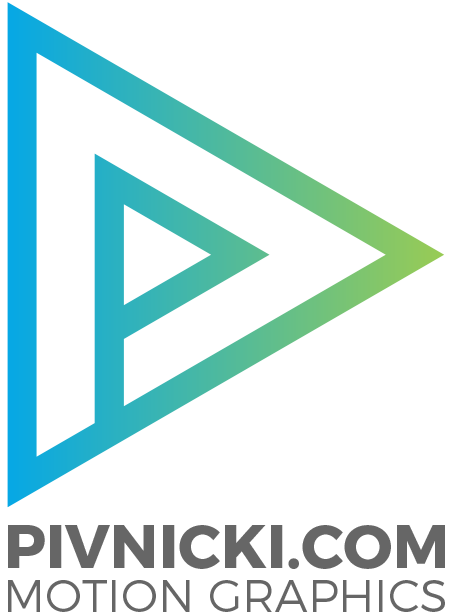 About Me
I'm Djordje Pivnicki from Serbia, and I own a motion graphics studio.
In addition to making videos, I'm also into WordPress website development, graphic design, social media management, and marketing. So you can count on me if you run a business and need the best way to promote your product or service.
Wordpress and E-commerce
The Most Popular and Powerful Content Management System
I had the pleasure to work with Djordje on several different projects and I would recommend him to anyone looking for a highly-skilled professional with a bright and quick creative mind. He always delivered everything on time, and in desirable quality, but what really made him stand out is the way he solves creative challenges. Each and every time he made good ideas better with his ideas and skills.
I have been in graphic design for over 20 years. Since I met Djordje about ten years ago, I started to offer videos for my clients with Djordje's collaboration. He is a fast and talented animator and it is a pleasure to work with him.
Djordje's AE Templates are always high quality and beautifully made. He makes it super easy to customize his templates for myself and clients. He's one of THE best motion graphic artists I know. I've been a fan of him and his work the past 15 years or so. If you need any kind of motion graphic, he's your go-to guy. 😃
Djordje Pivnicki is certainly the best (and dearest) associate of our team. We always get "added value" from him which he brings to the project with his knowledge and dedication. He is characterized by the accuracy and precision of the set deadlines. Quote from a colleague: "Pivnicki is the king!"
When we raised Digitalk as a new brand, I was really lucky to be connected with Djordje, whom we entrusted to bring adequate dynamics to our new project through animations. Animations and video content are essential for every digital product in order to get closer to its target audience, and Djordje is extremely talented in this field and above all, he understands the needs of the client. We have continued our cooperation with Djordje on the following projects, and his dedication, attention to details and top quality of the final product are really the qualities that make him stand out as a very reliable and creative collaborator.
We have done business with Djordje on numerous occassions on a variety of different projects throughout the years. With all of those projects, not only did his work meet our specifications, but they absolutely exceed in quality and expectations!
I never had my own logo, that piece of graphics, or stylized text that people recognize you by. Finally, after 20 years of work in several creative industry sectors, I decided to develop a graphic solution for myself. I hope you like this logo design. How I started? I...